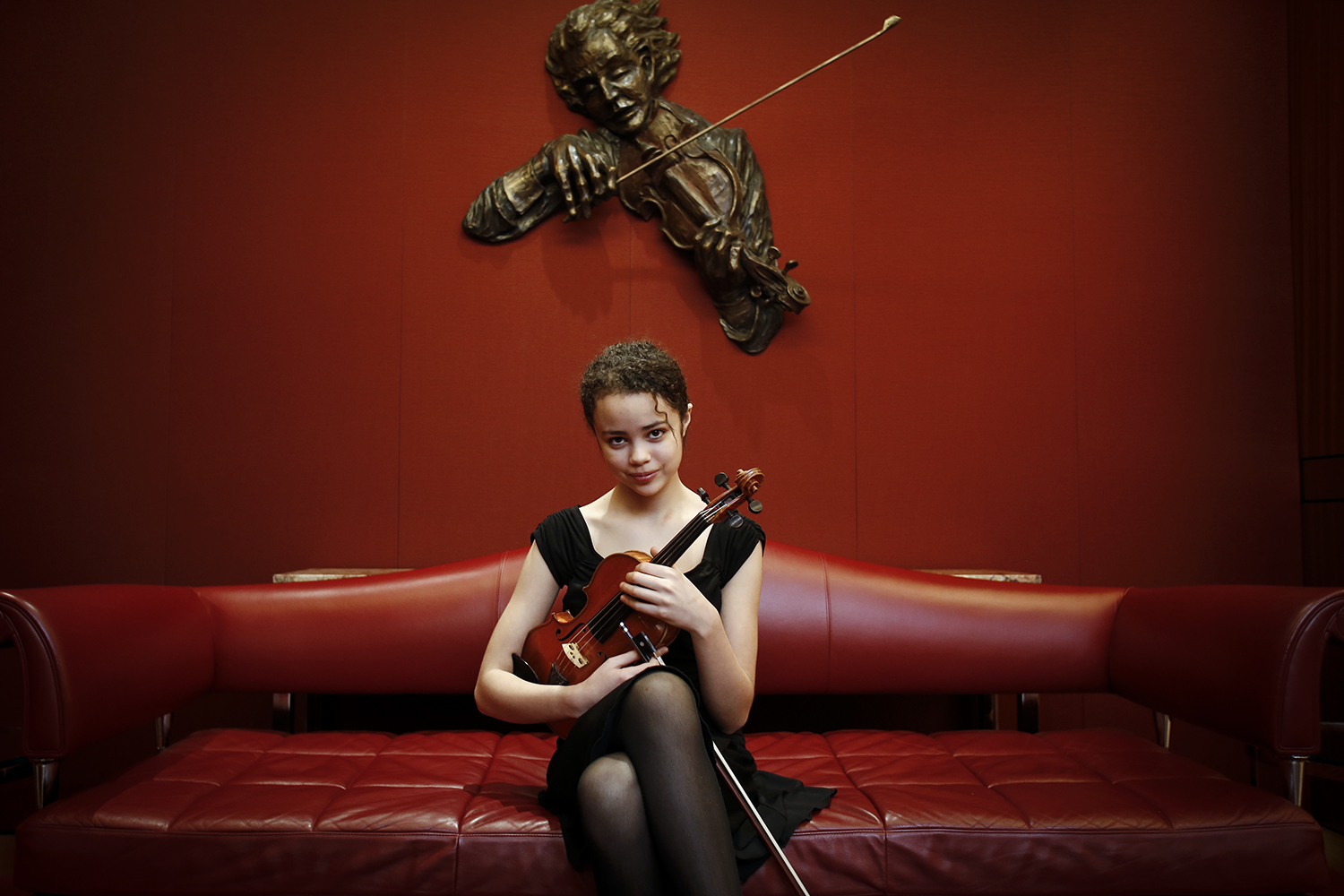 Dearborn, MI - Sept. 23, 2015: Clara Hill has her portrait made at a local park on Wednesday, Sept. 23, 2015 in Dearborn, MI. Hill had been arrested in 1987 by Detroit Police and was harassed, terrorized and assaulted while being questioned about a murder on the west side of Detroit. Tim Galloway for The Intercept
LaShone Caliman, from Lathrup Village, one of two artists composing the electronic music group The OliverWho Factory has her portrait taken on Sunday, June 22, 2014 in Royal Oak, MI.
Dearborn Heights resident Sara Syeda carefully holds a candle after helping light a small arrangement of candles forming the word "peace" before a vigil on Thursday, June 16, 2016 at the Islamic House of Wisdom in Dearborn Heights. Tim Galloway/Special to DFP
Shelley Cichowlas from Troy takes a break from skating and celebrating at her 10th birthday party on Saturday, December 6, 2014 at Skate World in Troy.
Curtis Lewis II of Farmington Hills answers questions at the unveiling of his mural at Bert's Warehouse Jazz Cafe on Dec. 19, 2013 in Detroit.
Pontiac, MI - Thursday, Oct. 30, 2015: Pontiac Mayor Deirdre Waterman has her photo taken in front of an old aeiral photograph of the city in her conference room on Thursday, Oct. 30, 2015 at City Hall in Pontiac, MI. Tim Galloway for The Wall Street Journal
After being styled, Walter McKinny, 60, from Detroit talks about the first time he decided to get finger waves on Saturday, May 3, 2014 at Michael Horner's home in Detroit.
George Hall, 79, sits in his room on Monday, Dec. 1, 2014 at the Lakeland Men's Correctional Facility in Coldwater, MI. Tim Galloway for Al Jazeera America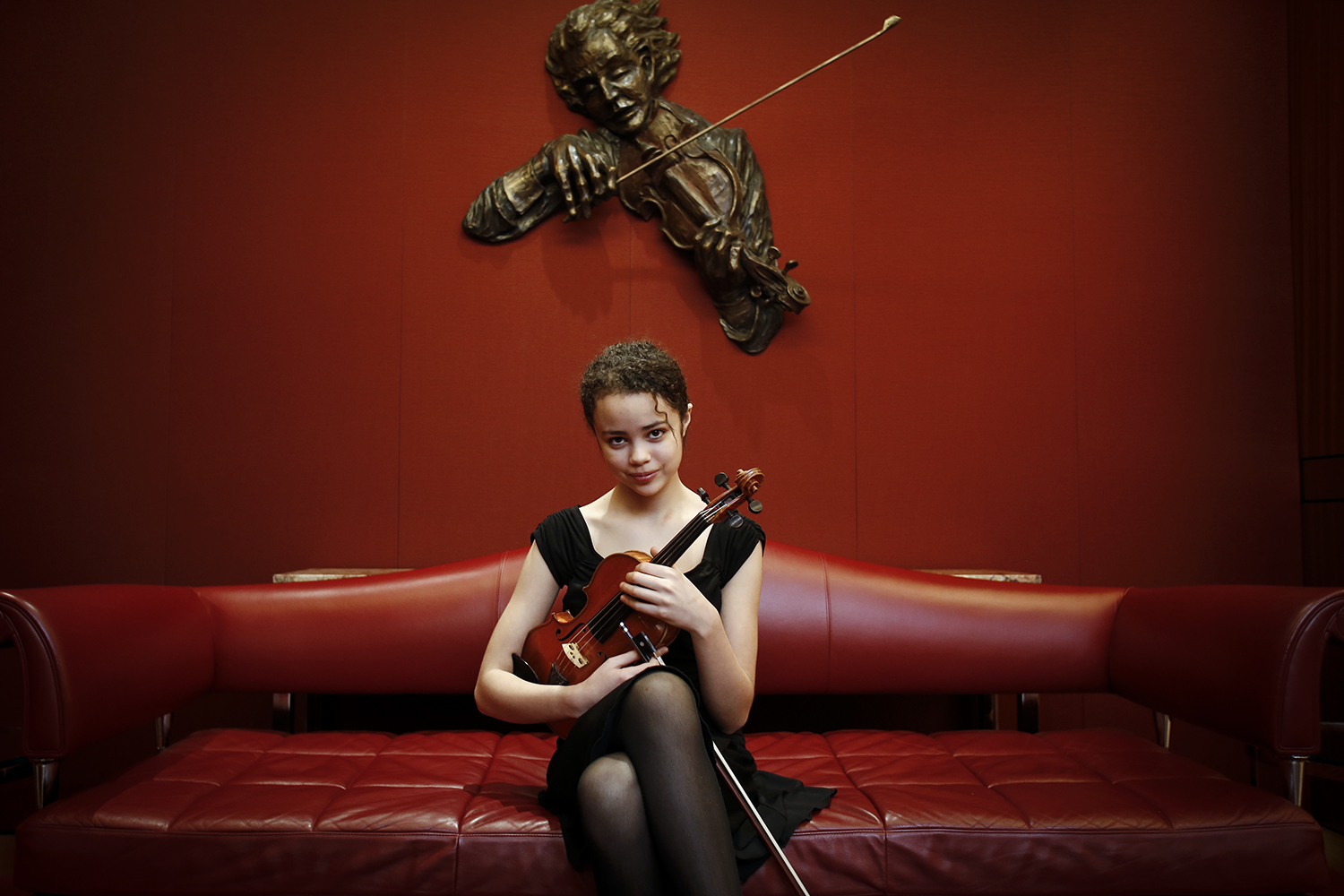 Maria Sanderson, 14, from Nashville, IN after her individual performance for the Sphinx Competition on Thursday, Feb. 20, 2014 at Orchestra Hall in Detroit.
Chef and coach Geoffrey Woodman from Ferndale has his portrait taken on Wednesday, May 13, 2015 at the racquet ball courts on Belle Isle in Detroit. Woodman recently struck-out on his own starting a meal preparation and coaching business for endurance athletes.
Jay Meeks has his portrait taken in the living room of his home that he purchased using a mortgage initiative through Talmer Bank on Thursday, June 4, 2015 in Detroit.
Dearborn, MI - Thursday, Nov. 19, 2015: Mohamad Al Mohsen tears up while looking at old photographs sent to him by family in Jordan in the living room of his home on Thursday, Nov. 19. 2015 in Dearborn, MI. Al Mohsen said that going through the photos is sometimes happy and sometimes makes him cry.
Mitch Albom takes the airwaves during his show on Tuesday, November 5, 2013 at News/Talk 760 WJR Radio in Detroit, MI.
Five-division boxing World Champion, Floyd Mayweather Jr. is interviewed before a press conference on Thursday, August 6, 2015 at the JW Marriott Hotel in Los Angeles. Mayweather won against Andre Berto for his final fight on Saturday, September 12, 2015 winning by unanimous decision.
Jessica Allie has her portrait taken in the studio on Wednesday, June 20, 2012 in Royal Oak.
1
2
3
4
5
6
7
8
9
10
11
12
13
14
15
·
·
·
·
·
·
·
·
·
·
·
·
·
·
·